ATP-CGPharm Group
The Ideal Partner for the Life Science Industry
The ATP-CGPharm Group contributes every day to ensuring medical product quality, patient safety and strict compliance with regulatory requirements by supporting improvement of the manufacturing processes and quality programs of its clients.
The Group offers a broad range of services in GxP engineering, commissioning, qualification validation, quality assurance, quality control and environmental monitoring. ATP-CGPharm Group operates internationally with offices in France and Switzerland. The company has a proven track record of successfully completed projects and is renowned for completing projects in-spec, in-time and in-budget.
THE KEY FIGURES OF THE ATP-CGPharm GROUP:
More than 20 years
of longevity
More than 20 years
of longevity
100% of employees hired
on permanent contracts
The ATP–CGPharm Group's strenghts :
Knowledge and Experience:
ATP-CGPharm Group has more than 20 years of experience and a proven track record in technical and GxP-compliance consulting, qualification and validation and in design, planning and realization of plant and facility projects.
Availability of Resources:
All our employees are employed on a permanent basis. This and an extremely low staff attrition make it possible to provide lasting support to our partners.
Multidisciplinary and Multilingual skills:
Due to the successful combination of pharmacists, engineers and technicians with international and multidisciplinary experience, ATP-CGPharm Group benefits from the best of each culture to offer a broad range of services and solutions. All our employees  are fluent in German and English and a majority in French also.
Communication and Decision Making:
ATP-CGPharm Group is managed by its owner which simplifies communication, grants an exceptionally high responsiveness and ensures fast decision making.
ATP-CGPharm Group benefits from the extensive technical and GMP experience of its management, especially of its owner and CEO, Dr. Christophe Gryczka, who has more than 25 years of experience in various fields of the pharmaceutical industry. He is active daily with our clients by advising them and supporting them in their projects and he regularly shares his knowledge with our team at meetings organized quarterly for this purpose.
A unique partner network provides the ATP-CGPharm Group to access to additional resources and technical expertise, especially in the area of engineering.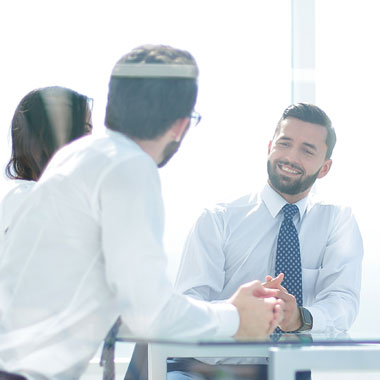 We are looking for employees who are able to inspire themselves and others to meet the challenges of the future.
« Whoever walks in the footsteps of others leaves no traces behind. »